The one and only La Veranda!
Kingsway, Etobicoke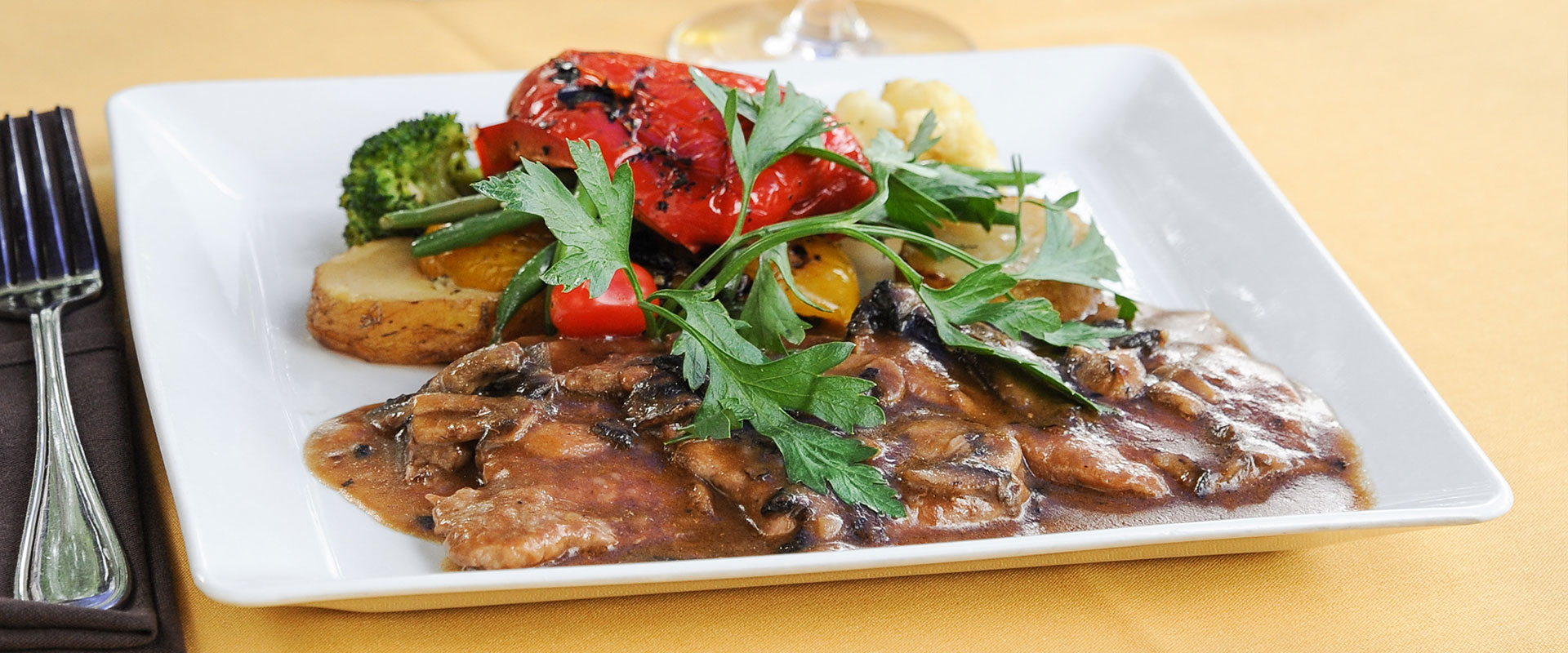 We are happy to offer
Gluten Free
options
Don't Park for Pickups, Come to the back door.
Best 100 Outdoor Dining Restaurants in Canada
No Reservation for the Patio. The Patio is on a first come first serve basis.
Winner Best Garden 2012 in Etobicoke.
We do not provide separate bills, sorry for any inconvenience. Separate credit cards are permitted.
Winner City of Toronto Garden Contest 2013
Best 100 Restaurants in Canada for Groups
Annual OpenTable Awards of Diner's Choice
Group Functions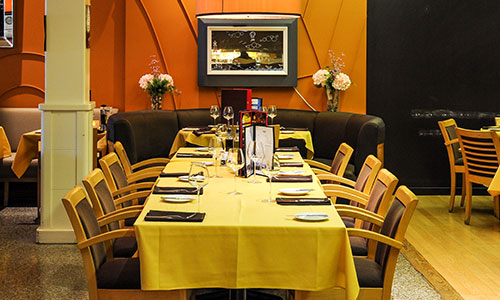 Catering Menu
Whether you are hosting an intimate gathering of 20 - 30 at your home or coordinating an office event for 100 people or more, let La Veranda help design a menu to fit your needs and make you look good. Our quality cannot be beat. Only the freshest and finest ingredients are used for our dishes. The meat is the most expensive available and you can taste the difference in every bite. We'll guarantee your guests or co-workers will ask where you ordered the food. We have hundreds of past clientele who will attest to our quality.
Minimum order of $200.
For delivery a minimum food order of $500 is required. FREE delivery in Etobicoke.
Any item from the regular is available as well, ask for quote. Listed below are the most popular ones.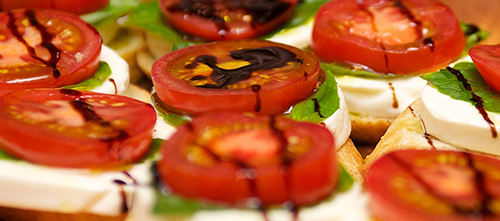 ---
Family Feast
$30 per person
View our Family Feast Menu here
Served on platters in the center of the table.
La Veranda's family feast includes 5 appetizers and 4 entrees from the Family Feast Menu.
For an extra $5 you can add tea or regular coffee and dessert.
Minimum 12 people.
No substitutions or changes to the menu.
The Family Feast must be ordered in advance. At least two days prior to your event.
Deposit required upon making your reservation (Non-refundable if party is cancelled 7 days or less prior to the reservation date)
Beverages, Gratuity and taxes not included in the $30 (or $35) price per person. Please note that 15% gratuity will be added for all parties to the final price after taxes.
Final number of people must be confirmed 48 hours before the event.
NOW AVAILABLE FOR TAKE OUT.
With 24 hours order in advance. For minimum of 15 people.
$30.00 per person, the entire family, kids too.
$35.00 per person with dessert and coffee/tea.
A great value, that can't be beat!! For the price of one Entrée, you get all the Appetizers and Entrees outlined here.
Excellent for Birthdays, Communions and Baptisms, as well as anything else you may wish to Celebrate. If you wish to bring in your own special Cake or Desserts for your group, there is an added fee of $2.00 per person.
The most successful Party Menu we have ever had.
If we are able to satisfy "Traditional Italian Families", we can make every other family just as pleased with this Family Feast Menu.
We recommend you include our house white Pinot Grigio at $32.00/bottle and our house red Sangiovese at $39.00/bottle.
---
Prix Fixe Menu for Groups
$45 per person
$50 add coffee and dessert
$30 kids under 10 y/o.
Host a party where you will look good and feel good. Have a chat with us and let us help you with your next party. The menu is available as is and must be ordered 48 hrs in advance (please don't ask for compromises). Once confirmed, no additional changes regarding order or number of people can be made after 24hrs. Taxes and 15% gratuities not included.
Minimum 10 people per party.
For every 4 guests, you receive a bottle of quality house wine and one bottle of mineral water
Each party can choose up to:
3 Appetizer platters
2 Salad platters
1 Fixed Entreé Only. Individually. Please!
Must be same for entire party
A second entreé as a platter enough for everyone in center of table is an additional $12/ person. (Veal or Chicken)
We take care of Gluten Free and vegetarian people. We can prepare a special dish just for you, order in advance.