The one and only La Veranda!
Kingsway, Etobicoke
We are happy to offer
Gluten Free
options
Don't Park for Pickups, Come to the back door.
Best 100 Outdoor Dining Restaurants in Canada
No Reservation for the Patio. The Patio is on a first come first serve basis.
Winner Best Garden 2012 in Etobicoke.
We do not provide separate bills, sorry for any inconvenience. Separate credit cards are permitted.
Winner City of Toronto Garden Contest 2013
Best 100 Restaurants in Canada for Groups
Annual OpenTable Awards of Diner's Choice



Latest Post :

Book your party now for our incredible Family Feast Special!
Explore our vast Gluten-free menu Salads, Paste, Stuffed Pasta, Pizza and Dessert. Learn more here at 'Gluten Free Option'

Welcome to

La Veranda

Osteria



Reservations are highly recommended





Thanks for your continued love and support. We truly value you.




Hours of Operations



CLOSED

ON MONDAY & TUESDAY

WEDNESDAY to THURSDAY
From 11:30am to 9:30pmSHARP


FRIDAY to SATURDAY


From 11:30am to 10:00pmSHARP


SUNDAY


From 11:30am to 8:30pmSHARP

OPEN FOR TAKE-OUT FROM 11:30PM - 8:30PM (WED - SUN)

Table time limit for late arrivals is max 1.5 hours or 2 hours despends on our closing time.

Please respect our Hours of Operations and closing time.
THANK YOU FOR YOUR UNDERSTANDING

---
Your friendly neighbourhood restaurant. Our owners have over 20 years of experience in Italian cuisine with a philosophy to create a casual dining experience just like you would get at a family gathering on the porch of an Italian family. We serve you great food, great wine and at an even better price without the snobbish aggressive waiters you would get at some fancy restaurant. If you need anything, any one from our staff on the floor would be more than happy to help you out. We serve you as a team.
Feel free to let us know if there is anything we can do to ensure a more pleasurable dinner. Our owners are on the floor and will try to accommodate your needs. Everything we serve is freshly prepared right when you order. Great food takes time to be prepared.
Thank you from your La Veranda Team!
Flora, Dario, Azar and our staff...
La Veranda Osteria, The one and only. Do not confuse us with other resturants, we have only this location.
We do not provide separate bills, sorry for any inconvenience. Separate credit cards are permitted.

Enjoy FREE DELIVERY through our SkipTheDishes page for a minimum order of $20.00 before taxes.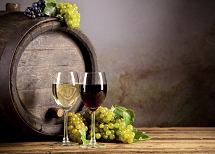 We offer an exceptional selection of Red and White Wines by the bottle and by the glass. View our menus here.

We DO NOT provide separate bills. Sorry for the inconvenience.



---