The one and only La Veranda!
Kingsway, Etobicoke
We are happy to offer
Gluten Free
options
Don't Park for Pickups, Come to the back door.
Best 100 Outdoor Dining Restaurants in Canada
No Reservation for the Patio. The Patio is on a first come first serve basis.
Winner Best Garden 2012 in Etobicoke.
We do not provide separate bills, sorry for any inconvenience. Separate credit cards are permitted.
Winner City of Toronto Garden Contest 2013
Best 100 Restaurants in Canada for Groups
Annual OpenTable Awards of Diner's Choice
Family Platter/Wine List
We are here to help you with your home party or dinner, from our kitchen to your table!

We appreciate if your order will be placed 1 - 2 days in advance by calling us from 11am - 3pm

-La Veranda Osteria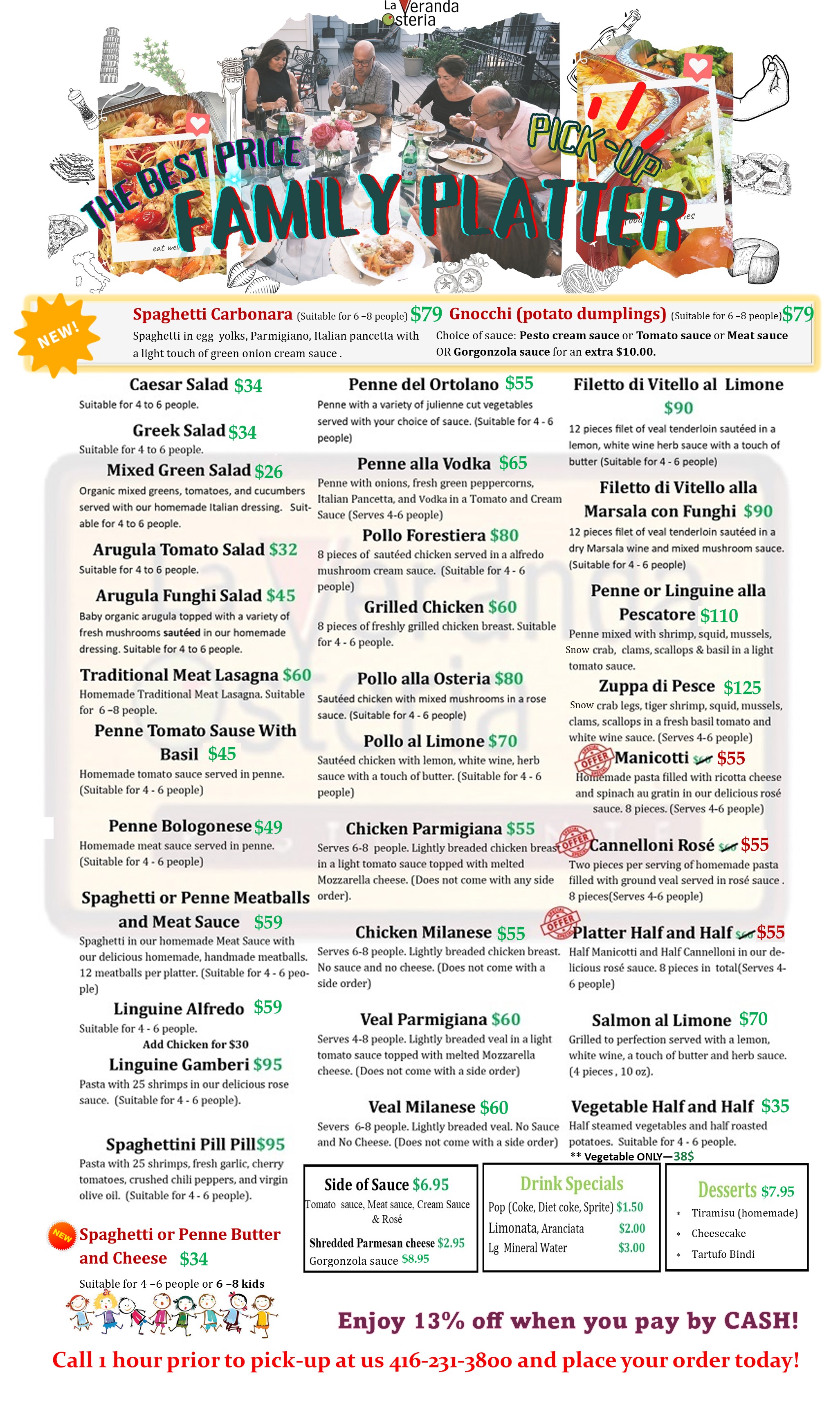 Enjoy our New price list of our prestige quality wine lists.