The one and only La Veranda!
Kingsway, Etobicoke
We are happy to offer
Gluten Free
options
Don't Park for Pickups, Come to the back door.
Best 100 Outdoor Dining Restaurants in Canada
No Reservation for the Patio. The Patio is on a first come first serve basis.
Winner Best Garden 2012 in Etobicoke.
We do not provide separate bills, sorry for any inconvenience. Separate credit cards are permitted.
Winner City of Toronto Garden Contest 2013
Best 100 Restaurants in Canada for Groups
Annual OpenTable Awards of Diner's Choice
Family Platter/Wine List
WE ONLY USE PRODUCT OF CANADA ONIONS

Hope you and your family are staying safe and healthy!

We have a NEW FAMILY PLATTER MENU
for you to enjoy the taste of La Veranda at your dining table during this difficult time.
Please do call us 1 hour prior to pick-up.
We look forward to serving you and for your feedback in regards to this brand new Cartering menu!
-La Veranda Osteria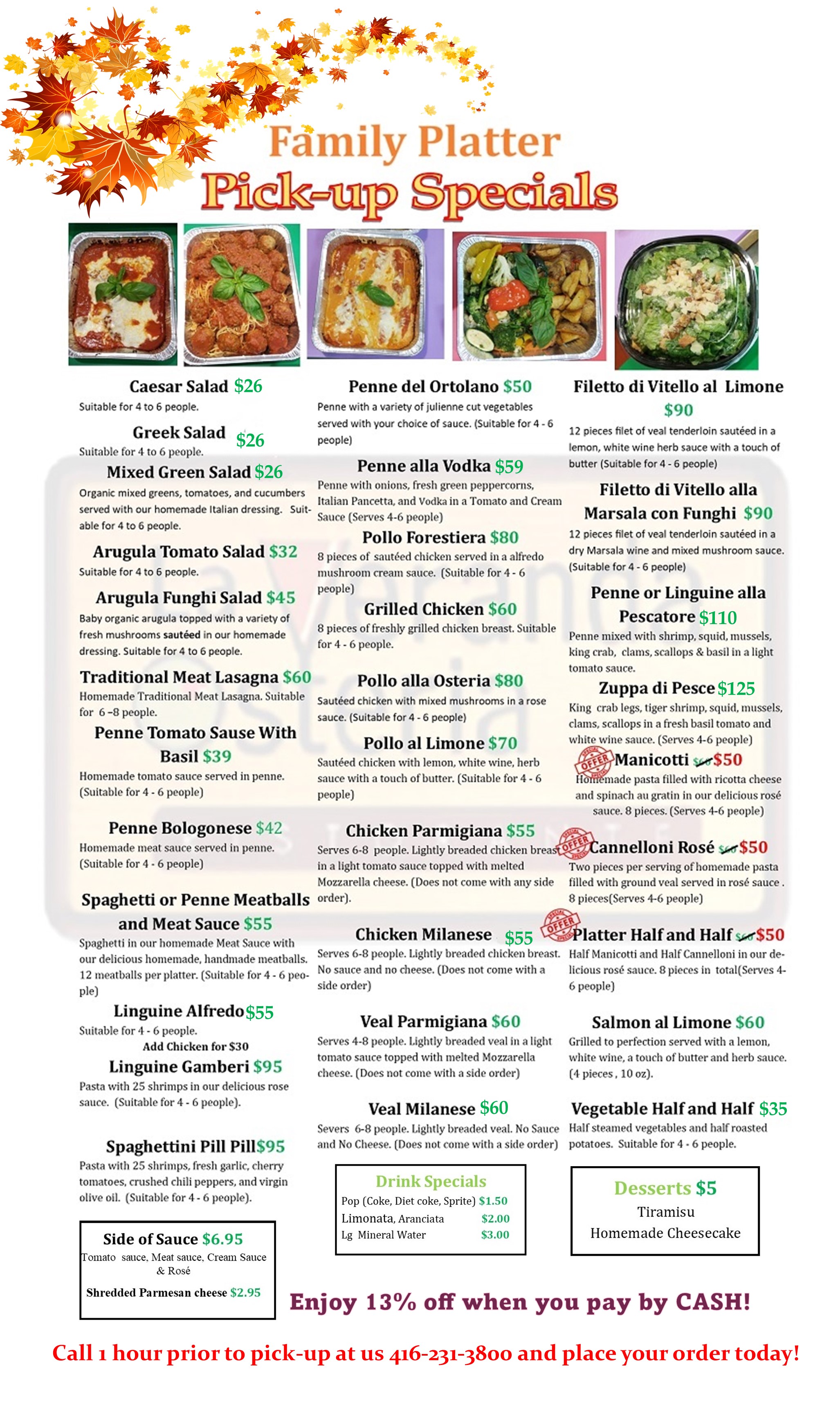 Enjoy our New price list of our prestige quality wine lists.